Strong stuff super adhesive
Features and benefits
Features and benefits
High strength grab adhesive
Sticks most materials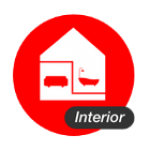 EVO-STIK Strong Stuff Super Adhesive is a high performance adhesive with a strong, instant hold. Suitable for interior use, it has a very low odour and isperfect for a range of DIY and repair jobs around the home.
Suitable materials: Wood, MDF, plaster, brick, tiles, ceramics, plastics, PVC, concrete, stone, metal, glass, mirrors and more.
Sizes: C20 cartridge and 200ml squeeze tube
Coverage: Approx. 14m of a 5mm diameter bead per cartridge
---
Frequently Asked Questions
No, EVO-STIK Strong Stuff Super Adhesive does not contain any solvent.
The adhesive is adjustable for up to ten minutes. It will be fully cured after approximately 24 hours, depending on the ambient conditions. In most cases it is advised that you support the application during the cure time.
EVO-STIK Strong Stuff Super Adhesive can bond panels, signs, wallboards, skirtings etc. to most
surfaces including wood, concrete, brick, plaster, glass, ceramics, metals, rigid PVC, GRP, insulation boards and foam polystyrene.
Safety Data Sheets
The Safety Data Sheet for this product is available on an external website. Follow the link to download.