General purpose PVA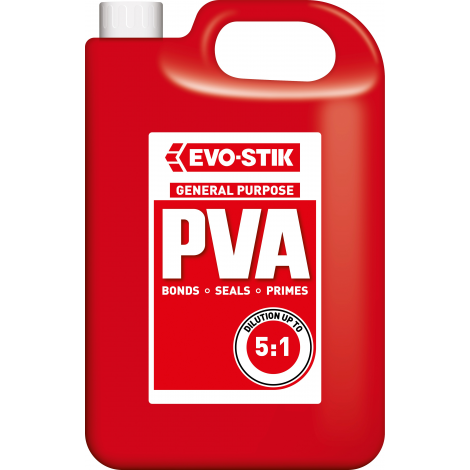 Buy now
Features and benefits
Features and benefits
General purpose adhesive, primer, sealer and dustproofer
Improves adhesion and bond strength when used as a primer
Suitable for use on most building surfaces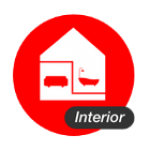 EVO-STIK EVO-BOND PVA is a general purpose adhesive, primer, sealer and dustproofer that's suitable for interior use.
It will bond most building materials provided that one of the surfaces is porous.
When used as a primer, EVO-STIK EVO-BOND PVA improves adhesion and bond strength to porous or difficult surfaces.
Suitable materials: Bonds most materials, provided one of the surfaces has a degree of porosity e.g. timber, plywood, blockboard, chipboard, fibreboard, expanded polystyrene, polyurethane foam, insulating board, brick, concrete, stone, and slate.
Sizes: 5 litres
Coverage: 6 – 14m2 per litre depending on application thickness and substrate
---
Frequently Asked Questions
EVO-BOND PVA is white before use, but it dries to a transparent film.
No - it would initially work, but PVA has low wear resistance. It will also turn hazy white every time it gets wet.
No - it may leave areas with a sealed and shiny finish. Paint may then not be absorbed into those areas and could peel off. Instead, use a primer that's recommended by the paint manufacturer.