Flexible decorators filler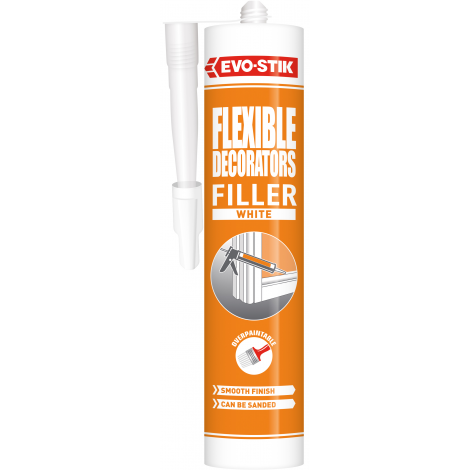 Available colours
Colour indications are a guide only
Features and benefits
Features and benefits
Fills in cracks and cavities around the home
Can be sanded, painted or papered over
Safe and easy to apply
15 year guarantee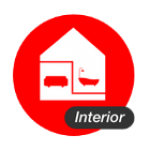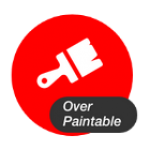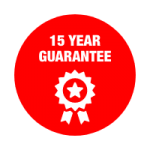 This flexible acrylic filler is ideal for filling in fine cracks and cavities around the home. It can be sanded, painted or papered over, and does not crack or crumble.
It can be used to seal low movement gaps around window and door frames, skirting boards and coving. 
It's also suitable for filling gaps in plasterboard and other internal fixtures prior to decorating.
Suitable materials: Plaster, plasterboard, window frames, door frames, skirting boards, coving
Sizes: C20 cartridge
Coverage: Approx. 10m of a 6mm diameter bead per cartridge
---
Frequently Asked Questions
As soon as it is dry through. For thin layers less than 1mm, this could be as little as 30 minutes in good drying conditions. For thicker layers and less-than- ideal conditions, it could take a full day, or even longer if it's very thick. Since this product shrinks as it dries the surface stretches and this could crack a paint film if it was applied too soon.
Excess product should be carefully scraped away using a knife and the remaining film wiped away immediately with a clean cloth damped with warm soapy water. Set product can only be removed mechanically using a sharp knife or scraper.